Robert COMMENTS Why Izzy is Weak | Chael Sonnen
WARNING! THE THOUGHTS BELOW ARE THAT OF CHAEL SONNEN. Former UFC fighter and unofficial DeadlyDuels UFC insider
Robert COMMENTS Why Izzy is Weak | Chael Sonnen
Whitaker was talking about Adesanya.
So, Whitaker said, "Look, he was very average, and I don't mean average in a negative way."
Of course, Israel fires right back. He says, "Well if I am just average, then what does that make you? Also, fair. What time out? Before you think Whittaker's talking trash time out just a second.
And understand he is getting ready to do something. Logic would say he is not going to succeed. But he is still expected to win. Talking about Whitaker here, so he is putting himself in a frame of mind. He has been running his mouth from the cameras, going talking, but he has also internalized it. This is an important step. It is a positive step that Whitaker has reached this place to start to break down his opponents, breakdown, a former opponent who, by the way, beat him, but start to make things small. Start to make things small, right?
There is a lot of steps in doing that. I imagine if Whitaker were here right now, he would probably refer to Adesanya as the champ. Now he refers to him as Adesanya. You must keep on talking to him until he gets to the place when he calls him "Izzy".
It is a great way to mentally start breaking your opponent down. You do not need to show them. These are respectful terms. You do not need to start holding them, any higher up than they already are.
 If you are going to take what they have. If you are their equal and you are going to be across from a star with his name is Izzy. It is one of these things and it might seem small, but this is something good coming from Whittaker.
Who is gotten better in Vettori or Adesanya? If it were so close and so competitive in that first fight.  You could establish who got better, you were probably going to have the winner. The difference between Whitaker and Adesanya it was a very uncompetitive fight. It was surprisingly uncompetitive.
But when you are discussing who has gotten better. I think Whittaker's performance against Gastelum. Is really what is most compelling for the fans to see, because do not forget. Whittaker brought a new weapon out, which was the takedown. And do not forget the shot four of them. He succeeded at getting three. That is a lot of takedowns in terms of Accuracy and accuracy ratio. Three out of four, what would happen if he fired seven or nine shots?
Moreover, he was able to hold Kelvin there. Kelvin was surprised, he was caught off guard the first takedown when he got held. It is one of these situations where Whitaker possesses the skills to make this a different match.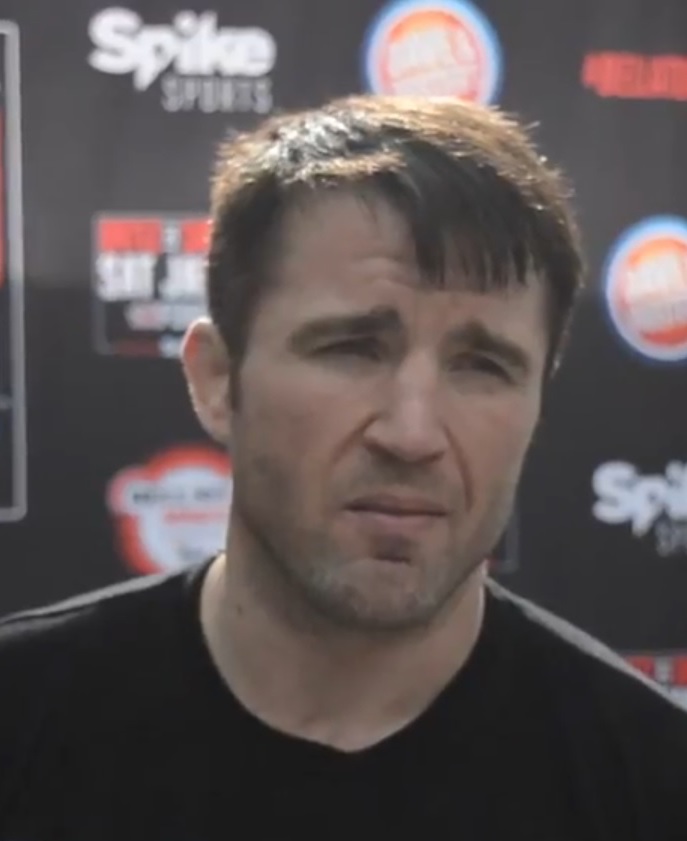 The above post are the thoughts of former UFC fighter Chael Sonnen. We thank him for his contribution. Click here for is video version of the post above.