Anderson Silva Is a SUCCESS Story | Chael Sonnen
Anderson Silva is a success story in many ways, right?
Do not forget a striker coming over to grappling. Coming over to MMA and having success, I mean Anderson Silva is in exceedingly rare company. Throw Anderson in there, you could throw the first guy to ever do it.
So, this was a bit of an experiment to take Anderson out of the sport where he gained notoriety and sentiment to the sport that he absolutely loved, which was stand up and striking. Generally, when a guy gets older when the guy slows down. When the guy is no longer in his prime, the last thing the guys going to be good at his boxing, it just moves too quickly.
It is too much about speed and timing is too much about reflex. Generally, for the fighter that is out of his prime. Anderson looked great, not to mention the numbers were against him.
Youth that is a real number was against him size. Do not worry about it. Knucklehead Chavez junior missed the weight class. The weight class was scheduled to be 182 pounds. and we know as human beings ourselves we do not get smaller overtime.
So, the fact that Anderson silva was down to do to make that number. At 44 years of age and there was a lot on that number. What did he have to do to make that number? Then he is starting better while getting more workouts. And right? I mean there is something related to that number, and I argued for you, every fighter has a number, but very few fighters ever find out what is right. The promoters got a contract and here is where we go. And sometimes a fighter will change weights do better. Open weight, sometimes a guy gets pulled out of this cash 182-pound business.
I never knew that Chavez feared Anderson Silva.  Would I have picked Chavez in this fight? I know a lot about his old man and not about this kid or his career. The thing is I hear about him a lot for being a knucklehead. Or he gets caught with a dope or he gets the DUI. Remember his first big check was $4 million. It was like in his pants, but he went swimming and ruined the check and everything I hear about him says he may be a knucklehead. But I would think that he is a good boxer.
He looked a little bit out of shape, but he understood the sport. Freddie Roach was training him, but he was not showing up for workouts. Not as though I am putting him down, he is just a young guy and in front of the camera. I never thought that Anderson would have had much of a chance with the second-generation guy. I did not realize Anderson Silva had a chance until I saw the weight class of 182 pounds. That is why I sat back. Why would you ever ask a 44-year-old coming over to a sport that he has never done and whete you have done it since the day you were born? And you are going to ask him to come down in size.
 I would never in a million years welcome somebody to come into my field that they had never done. While I got the youth advantage. It would be hard to look myself in the mirror. I would be ashamed. In this came out the day before and the only reason it even came out the day before was because Knucklehead missed the weight and had to fork over 10% of the purse, which it was $100,000.
This guy is completely unorganized (Chavez). Six figures here you go over 2 pounds. By the way, you know Anderson did not argue for that weight class, you know Anderson did not say at 44 years old. Let me go lighter than I have ever gone before. Team Knucklehead asked for that and still failed at it. Look, things are quite different. If you ever miss a clause in your contract. But you are the one that asked for the claws. He qualifies a knucklehead.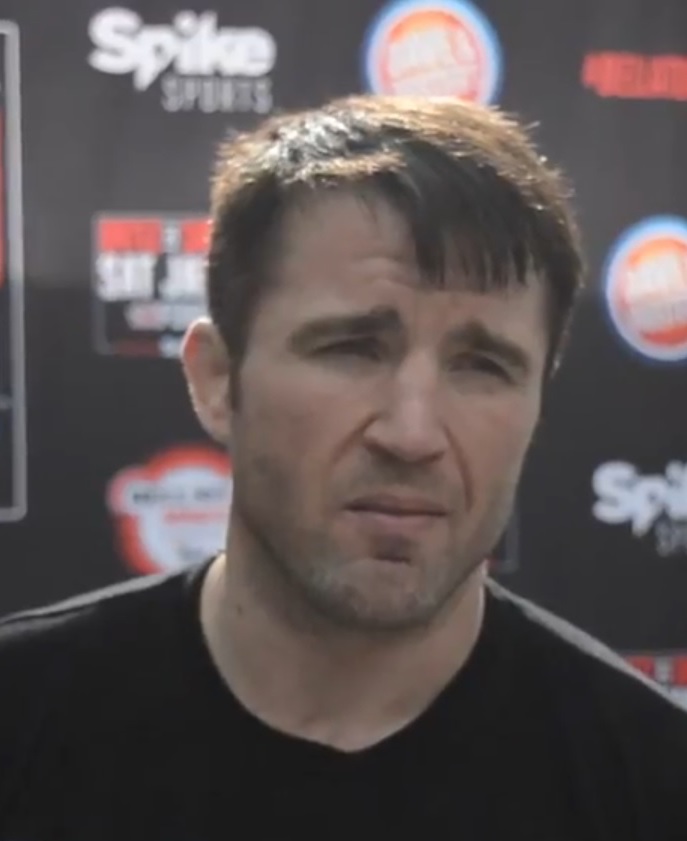 The above post are the thoughts of former UFC fighter Chael Sonnen. We thank him for his contribution. Click here for is video version of the post above.