WEILI ZHANG IMPACTED BY CORONAVIRUS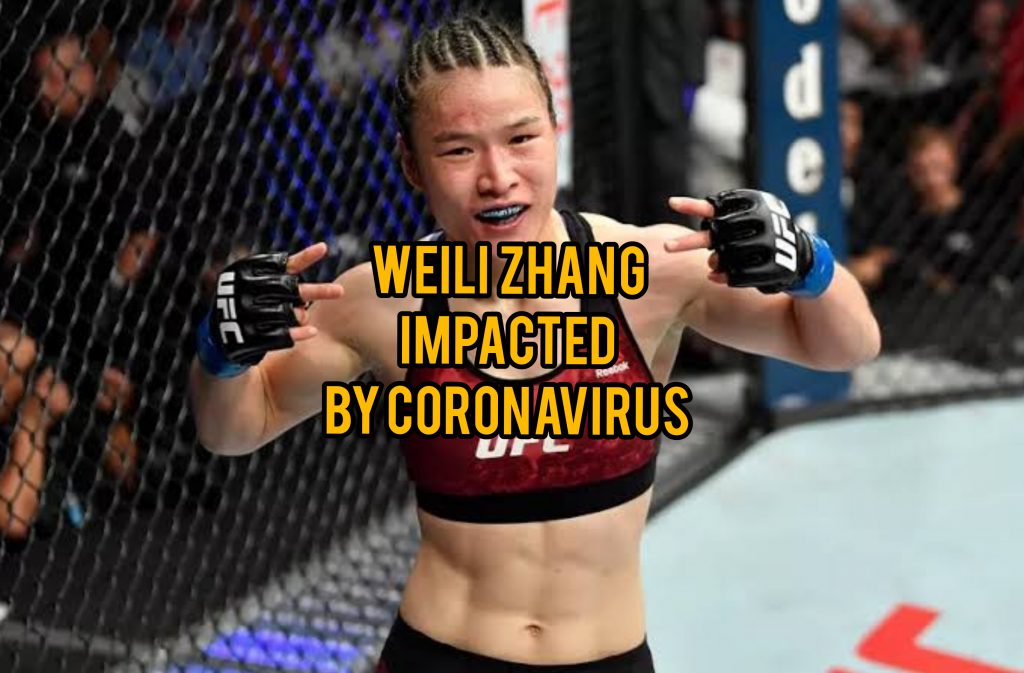 Weili Zhang, the former Kunlun Fight strawweight champion has had a tough month preparing for her fight against Joanna Jedrzejczyk. And it can all be attributed to the coronavirus, that has popped up in China. Ravaging the dragon of the East; large areas have been quarantined to minimise the spread of the virus.
So how has this impacted Weili Zhang?
Weili "Magnum" Zhang is the current Strawweight Champion of the UFC has had to leave China, according to MMA's man of reason aka Chael Sonnen.
Chael Sonnen as of the 18th of February released a video on his YouTube Channel, recounting a tale of a "source" informing him how Weili had to leave China for Thailand due to the outbreak, where she resumed her training. And had to then be quarantined there allegedly for a period, before she made her way to Abu Dhabi.
Now this information is now widely known, and it is why Chael mentions it is the reason why he has revealed this information. He then goes on to say how the moving around for the champion has obviously impacted her fight camp. Having to find training partners in a foreign gym "where you then have to trust the person you are sparring with…"-as Chael puts it, who will then not try to take your head off to prove a point. Something Chael Sonnen says is an unfortunate reality.
He talks about the moving around different time zones and how this may impact the champion. Nevertheless, what it shows he also mentions, is that this shows her level of commitment self -sacrifice she has had to make. And the whole ordeal may in fact strengthen the champion. 
She recently posted on her Weibo profile that she had finally received her Visa for the US and that she now had "fire in her belly" and could start losing weight for the fight.
So, should Weili retain the title for UFC 248 on the 8th of March Sunday, it will show the world that she is not only a great fighter but also determined deserving champion.