THE UFC's UPCOMING CLASHES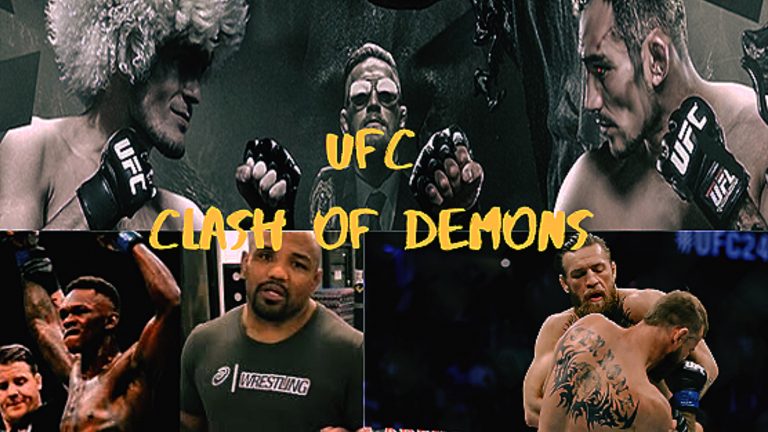 UFC AND THE WORLD OF MMA
2020 most definitely started out with a bang for the UFC and the world of MMA, with the clash of Conor McGregor against Cowboy Cerrone on the 19th of January, Sunday.
MORE TO COME
Now as exciting as that fight was, there is more to come. UFC 247 has the main card of Jones versus Reyes. Where Jones will be put to the test against the up and coming Reyes who has 12 wins on his record with no losses. Whereas Jon Jones, argued to be the best by some pundits, has not ever lost a fight. His record displays one controversial loss, due to a disqualification. So technically this giant of the game has not yet to lose an actual fight in the octagon. If Reyes defeats him then that will be his first actual defeat. This earthquake of a fight is taking place the 9th of February.
UFC 248
UFC 248 will have Israel Adesanya take on the beast, the titan, Yoel Romero. A demi-god from Cuba, the Herculean Yoel Romero may be Stylebender's (Israel Adesanya) biggest test to date in the octagon. A colossal beast Yoel is an outstanding contender. And then comes UFC 249 where two giants will clash heads; one is the reigning king a soaring eagle, Khabib Nurmagomedov and then "El Cucuy"-Tony Ferguson.
Now Khabib may have been dominating the MMA scene, demolishing the likes of Conor McGregor, the Russian from Dagestan has some dents in his armour. And amongst the killers in the cage to expose this weakness, there is no better current contender than Tony Ferguson whose unpredictable style should prove too much for Khabib to handle. Even if Khabib comes with his pressure smothering approach, it can be imagined Tony can handle it. Tony sometimes fights like a swirling tornado, picture the Tasmanian devil in cartoons. Also, his opponents win or lose look like they have been hit by a bus after a fight and to add, he has what appears to be endless stamina or cardio.