THE GYPSY KING CHAMPION
Saturday the 22nd of February at the Grand Arena, Las Vegas, hosted two heavy weight gods.  Deontay Wilder and Tyson Fury. A second fight against these two heavyweight champions and future legends, with any mentions of Anthony Joshua as a faded echo. The first fight resulted in a draw, with some saying Deontay Wilder was robbed and the other corner (Fury's) saying Tyson out boxed Deontay Wilder.
And during the build up to this iconic duel of the ring, critics questioned Tyson Fury due to having gained some weight for this bout. He wore a t-shirt during the weigh in and pundits said, "he was overweight" and possibly not ready for the fight.
Actions Never Through Actions Never Through Argument," Fury charged in the 1st round of the fight, like his surname with fury, commencing with a series of punches. He from the on set was establishing his dominance.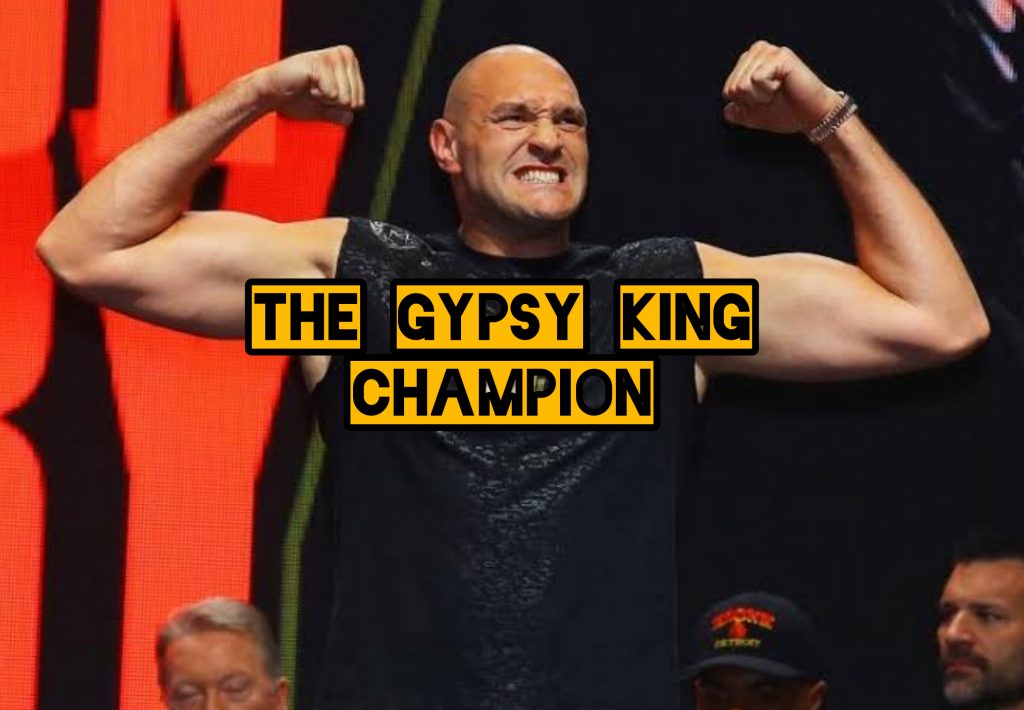 In the second round, the out boxing of fury became more evident, but Wilder made a few statements throwing his powerful right hand, counter punching. But they seemed not to have any effect, and the potential knock out punches were either deflected, dodged or neutralised by Fury. The 2nd round was in Tyson Fury's favour.
Dominating the 3rd round as well; Fury in the 4th round displayed a simple one-two combination, jabbing with his left and then looped his right knocking Deontay Wilder down. Showing his fighting spirit, Wilder managed to get back, but his left ear was bleeding from the assault by Fury and had clearly removed parts of his soul. Once they resumed, this became evident as Deontay fell again, the referee ruled it to be a slip.
The bleeding left ear started to indicate a possible busted eardrum, which could explain the weak legs of Deontay Wilder as he would "slip" in the later rounds. However, in the 7th round, his corner threw in the towel as he was cornered by Fury, who was launching his jabs of death. The referee stopped the fight. And most naysayers and pundits were shocked, as the new WBC Heavyweight Champion was crowned, Tyson Fury, "The Gypsy King".