MMA'S VOICE OF REASON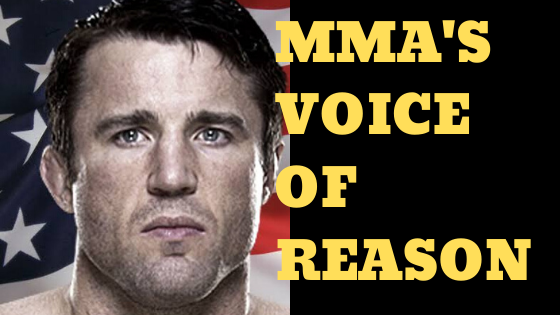 The Pundit
In the sport of mixed martial arts, many people would mention Joe Rogan as the sage or pundit to be the one whose opinion or counsel is highly regarded. And his influence cannot be argued.
Nonetheless, there is someone, an old warrior who not so long ago left the cage after a TKO loss to Lyoto Machida in 2019. This man is Chael Sonnen, a remarkable fighter who never won any championship strange enough but a man who when he speaks more than just sense. He is clear, eloquent and when he speaks some people who look down at cage fighters are dumbfounded to find out that he is one. He sounds too intelligent the man could have been anything else, but who ever thinks fighters are lacking intellectually do not know anything and Chael is proof of that.
Chael Sonnen's YouTube channel or videos where he gives his breakdown to match ups in the mma world or simply giving his opinion on fight results, is a show to watch. It is a monologue where the former UFC great spews out his knowledge and informs the public of the world of prize fighting in a cage. His language is clear and his calm.
A man that was a controversial figure and dubbed as a villain with one of the sport's most bitter rivalries, Wanderlei Silva.
Here at DeadlyDuels Media, we would recommend it; Chael Sonnen's YouTube Channel is insightful straight to the point. And his opinion like his time in the ring is controversial compared to the norm. But it's backed up with logical arguments and given his long tenure in the sport as a fighter himself, his opinion carries a lot of weight. Whether his talking about match ups, or top contender's like Tony Ferguson one should tune in on this show.