DRAGON OF THE CAGE: ZHANG WEILI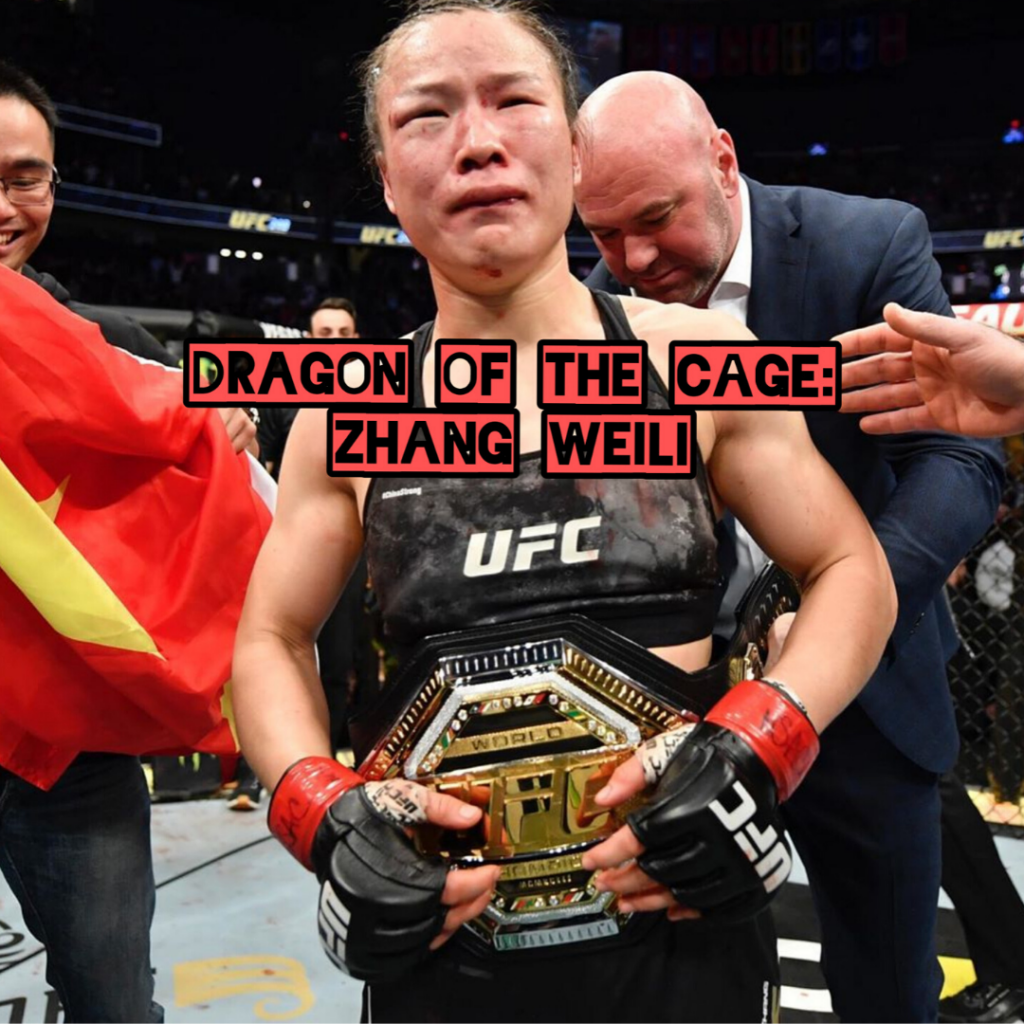 The T-Mobile Arena, Las Vegas once again hosted a titanic clash for UFC 248 this Saturday/Sunday depending on your location around the world. Despite it being the co-main event, Zhang Weili taking on Joanna Jedrzejczyk stole the show some may argue.
From not first wanting to shake Joanna's hands during the face off and then yielding, displaying that she has a spirit of sportsmanship. However, with Joanna's corona virus joke prior to the clash, its understandable to some, as to why Zhang initially behaved the way she did.
Nevertheless, during their fight, the two ferocious fighters displayed their skills. And despite Zhang Weili winning by a split decision, "the Dragon of The Cage" clearly caused more damage. Joanna may have not got knocked out. But her disfigured face in comparison to the mild bruises of Zhang Weili's face indicates which fighter experienced the most abuse. A lot of articles have described this fight as to indicate that Joanna put some equal weighting in this bout. But her face showed that she was surviving. The Polish is tough and if it were that she was bleeding this fight would be stopped, maybe Zhang Weili was not looking for a knockout, she was ready to punish her adversary by disfiguring her with her fists.
This was not an equal fight at all, it was a beating and Zhang got her beating, but it may swell down in the coming days and be a distant memory. Whereas Joanna may need to check to see how bad the internal damage is, because contrary to Joe Rogan the end of this fight showed that Joanna may not necessarily have been an "equal match".
Joanna has displayed however, that she can last and take punishment, the first round showed Zhang dominate the fight the other two rounds may have swung both ways, however the last two, we go with Zhang. But as for the huge swelling or disfiguring of Joanna, it shows whose punches were effective. Zhang Weili has retained her belt and despite the hardships prior to the fight, having the discomfort of leaving China due to the corona virus and having to train in different locations, she has shown she is a true champion.