DEFLATED AND DEFEATED: WHAT IS THE OUTCOME OF THE IRAN DEBACLE
Trump tried to keep a brave face during his speech, not sounding like the brazen president we know. His courage deflated and more fake than his hair piece or his tan. Pausing at times as he spoke, realising that the assassination of Qassem Soleimani nearly led to his end. Never mind the millions of American lives that would have died in vain. All for what? Simply because Obama had a deal with Iran that was in effect and needed to be broken-this is how President Trump saw his tenure as President of the United States, a dwindling super-power.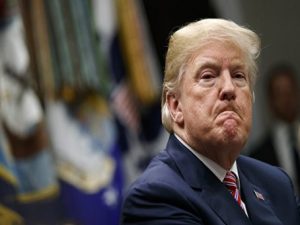 For now, the flames have been doused and the war drums have fallen to silence, he came saying there will be "peace". More pathetic are the neo-cons and the deep state, plotters of mayhem, have made their nemesis Iran stronger. Iraqis now want US troops out of Iraq, allowing the already large Iranian tentacles to spread even further all the way to Syria. All for the better, because they can put a final nail in the coffin of ISIS an organisation created directly/indirectly by the US.
Russia has proven to be a better partner and may sway some of the US's allies like Saudi Arabia to join it list of partners. Where there is less backstabbing and chaos creation and causes without aims.