CLASH OF THE UNCROWNED KINGS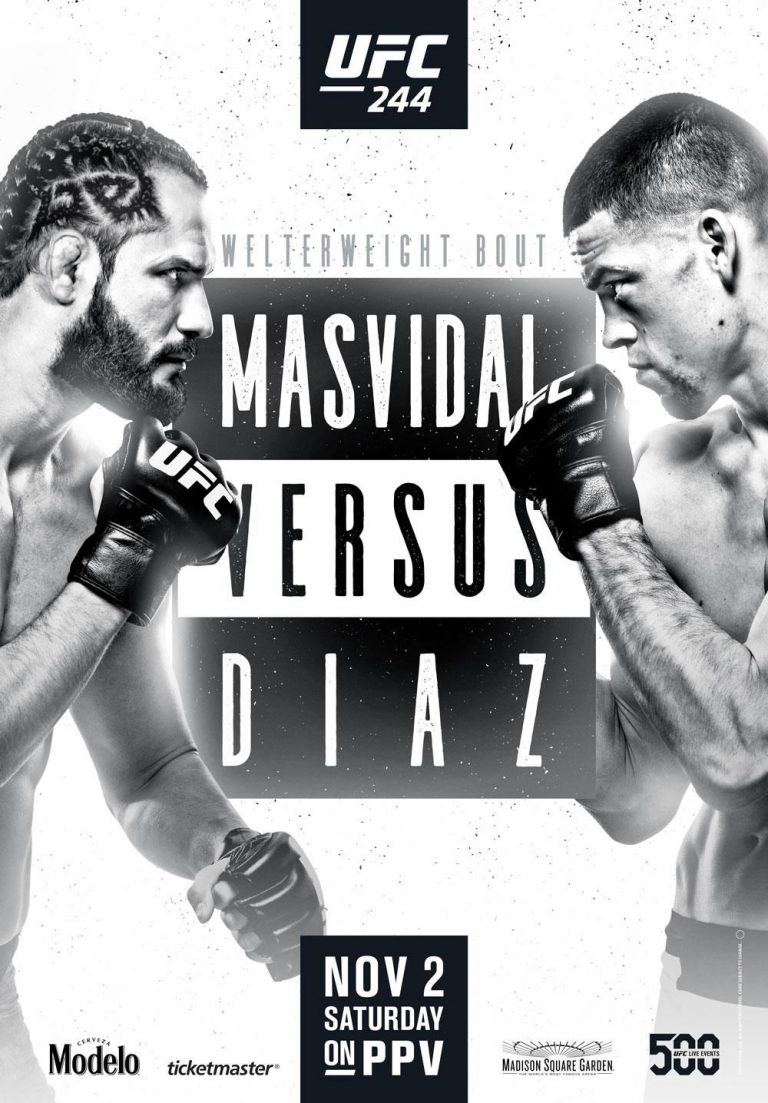 Masvidal vs Diaz this Saturday the 2nd of November can be argued to be the ultimate match up that in the beginning of the year no-one would have imagined or mentioned.
Diaz is a known killer, from chocking Connor McGregor in their first clash, this warrior with endurance for days, is a champion without a belt. A master of BJJ, he can stand and throw punches but if you want to swim into the deep waters of the unknown sea, he will sink you to its perilous depths and choke you to a slumber.
But, on the other hand we have Masvidal, the Ben Askren slayer, he walked out of that bout, with the fastest knock out in UFC history, 5 seconds. With a record like that, this man should have a belt around his waist as well, another uncrowned champion of the cage.
Masvidal is more of a tactician, keeping it simple as can be seen with his fight against Ben Askren, all it took was a simple flying knee, that he practiced, practiced and then when the fight came executed it, knocking out the former One Championship undisputed king. Whereas Diaz, is not really about the brawns; his just a demon lusting combat. A god of the scrap, his danger is his fitness; this man just never dies.
So, there will be no prediction here, this fight could go anyway. And with the near stoppage of the fight due to tainted supplements. Grace to the gods it is still happening.
Subscribe for more news, on Deadly Duels Media.