NIGERIAN NIGHTMARE MEETS STREET JESUS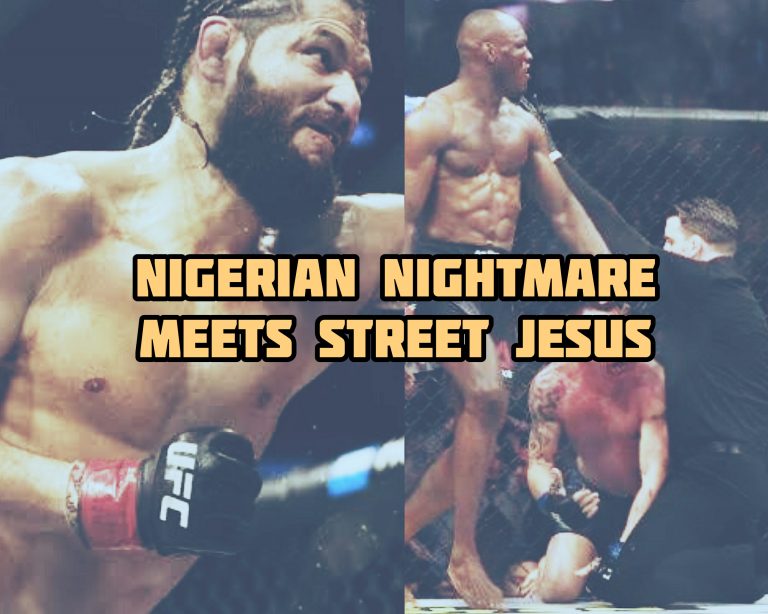 With Conor McGregor's win against Donald Cerrone, everybody was busy fantasizing about different match ups. Conor vs Umaru, Conor vs Masvidal and Conor vs George St Pierre; and so many other match ups were being thrown around. Nonetheless, in the welterweight division, amongst its many demons there is Kamaru Usman and Jorge Masvidal.
And it's now official the two warriors of the octagon will be fighting each other, there is no date set yet, however, some people think the two will clash on sometime in July. And for now there will be no Conor vs Masvidal or Kamaru.
KAMARU WILL OF STEEL
Kamaru Usman may not necessarily only have an iron endurance, but he has a will of steel and that is his strength. People will speak about his physique and power etc, but he himself Usman has mentioned countless times that it is his will of steel. It is this will that aided him in beating Tyron Woodley in an iconic fight.
It may have been forged due to his grappling background (wrestling and Brazilian Jiujitsu), wrestlers usually are hardy fellows. And Usman is not really are killer that strikes you down, a fight with him it's just matters of who will give up first and as it has happened it's never him giving up. He had nine winning streaks before taking on the then undisputed reigning champion Tyron Woodley, who had successfully defended the title time after time and Kamaru came on top.
STREET JESUS
Jorge Masvidal aka "Street Jesus" is a formidable fighter, and he also has a will of steel, and may have an edge over Kamaru. Whereas Kamaru wrestled, Jorge people either forget or do not know took part in street fights and fights organised by the late Kimbo Slice, where he defeated a someone who was supposedly Kimbo slice's protégé. Back then, Masvidal was a wild fighter and now it's not that his necessarily in his prime, but that he is more composed fighter. Masvidal has is a seasoned veteran in the sport. His last two fights, first the one against Ben Askren (which was Ben Askren's first defeat) the flying knee which was an offensive strategy against wrestlers, especially Ben who Masvidal studied. He even posted a video showing him practicing the knee strike.
So, as fans salivate for this much awaited clash, Masvidal is getting the title shot. And if he wins it and becomes the welterweight champion, then it is one that will be deserved.